Serving the People of Louisiana - The LAWCA
A Special Coalition
The LAWCA is a body of men and women dedicated to ensuring the humane treatment and well-being of animals. The members work, without pay, to promote kindness and prevent cruelty. Humanely addressing the problem of pet over-population is also a principal concern. The coalition promotes and works for the establishment of laws at all levels of government to protect animals from harm and punish those who would harm them. The business of this coalition is to do everything it can to advise and serve the people of Louisiana with regard to animals; and to encourage and assure the humane treatment of animals.
Assisting the People (and to the Animals) of Louisiana
The LAWCA is a non-profit corporation. Its members are specifically chosen because of their desire to work for the well-being of animals, and their special skills. LAWCA members, although not salaried, may be paid on a services-rendered basis.
Special Adoptable Dog
Mr. Blue Eyes
... with the most gorgeous blue eyes you have ever seen.
Picked up on a desolate country road, his emaciated body weighed only 39 lbs. With some TLC, he is now around 55 lbs. and ready to undergo heart worm treatment. Mr. Blue Eyes is housebroken, crate trained, updated on vaccines, and he is neutered. He gets along well with children and other dogs, and is very social.
Contact MBE's foster mom, Carolyn Kerner, at
doggoneright@eatel.net
or (504)376-4035. Please visit www.sfas.org (St. Francis Animal Sanctuary).
Special Adopable Cat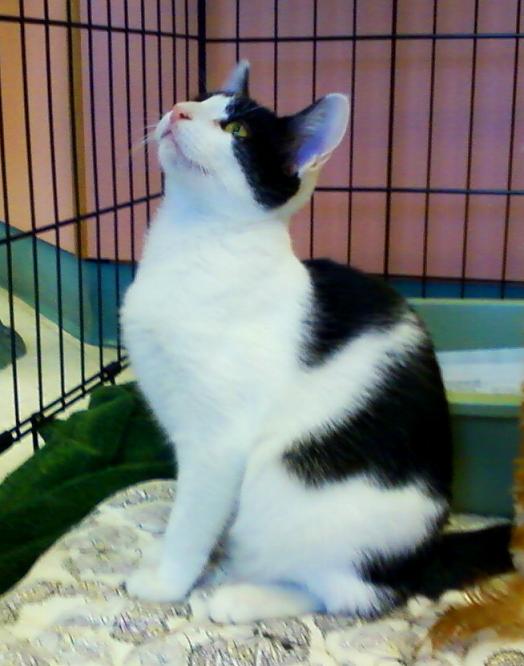 Petunia
A precious kitten (healthy and spayed) was rescued with her mother and littermates from a space that was about to be closed with concrete. The prettiest and smartest of them all, yet, since July, she is still waiting at the Cat Hospital in Metairie, Louisiana (1500 Veterans near Bonnabel) for someone to love her, and keep her indoors and safe. All of her littermates have been adopted. Please adopt, or at least pass the word about this adorable kitten.
Contact: Anastasia Crider at
anastasiacrider@yahoo.com
or (504) 462-1968.